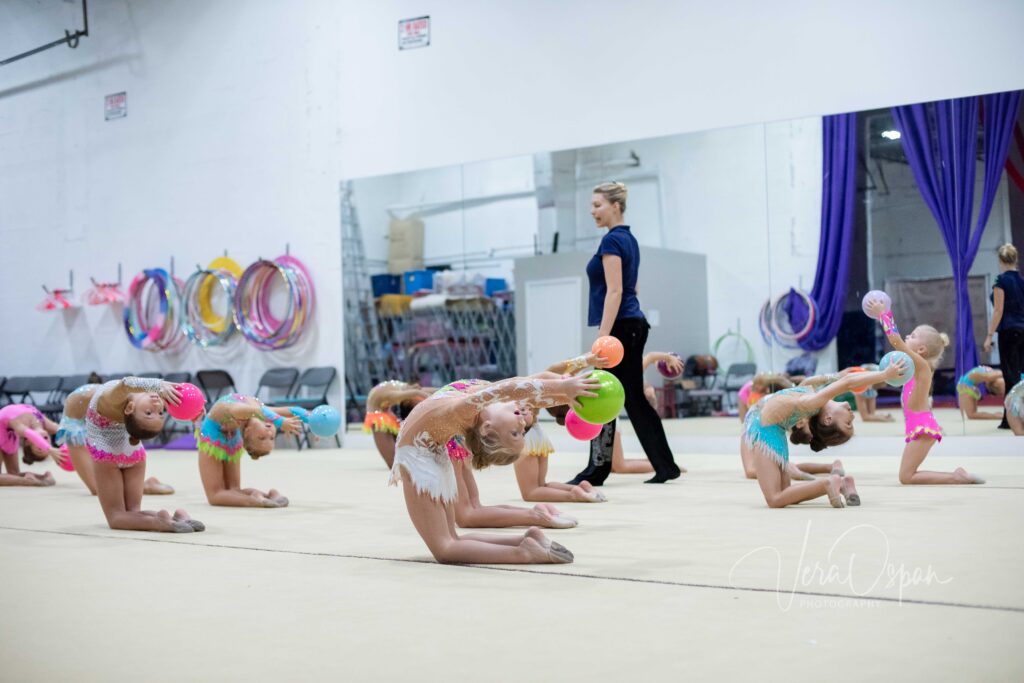 IK Rhythmic Team Program – Gymnastics Classes for Competitive Athletes
IK School of Gymnastics in Miami is happy to offer rhythmic gymnastics classes for children of all ages and skill levels. Check our schedule and call us 786.590.6666 & 786.350.6655 to reserve your child's spot at Miami's leading rhythmic gymnastics school. First class is free (reservation required) – contact us at [email protected] or call us to sign up for a free trial. For more information about our gym – IK GYM Miami – take a virtual tour. Walk-ins welcome – check our working hours and visit our gym.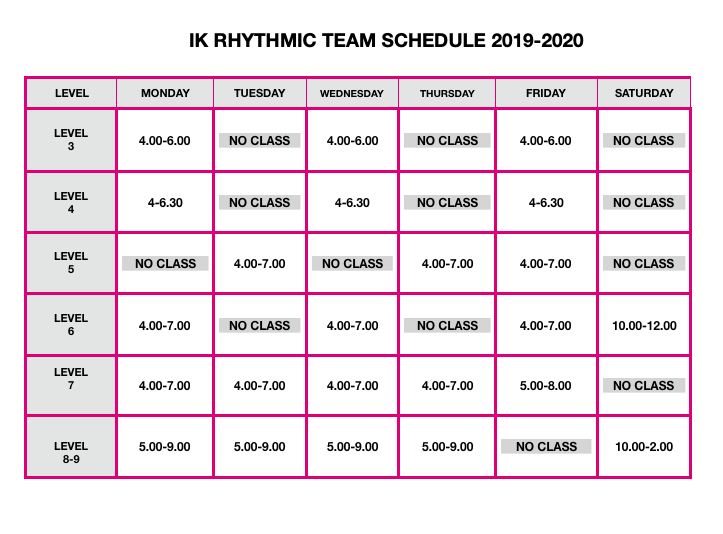 The largest rhythmic gymnastics school in Miami
Miami's leading rhythmic gymnastics team
Bright and spacious gym facility
IK School of Rhythmic Gymnastics in Miami is a place for competitive gymnasts to receive highly professional training and improve physical development. Through individual attention, we provide our rhythmic gymnastics program program to best meet the needs of each gymnast. We are proud to create an outstanding training gymnastics environment for all children, where we develop young talents of Miami, preparing them for the competitions and leading them to new victories and personal achievements.
IK Rhythmic Intensive Program includes:
Russian classical ballet training
Advanced choreography
Body development and strength training
Cardio conditioning and deep stretching
Advanced rhythmic gymnastics element training
Elite level equipment handling skills
Routine development
Recreational Gymnastics Classes in Miami – Rhythmic Gymnastics for Beginners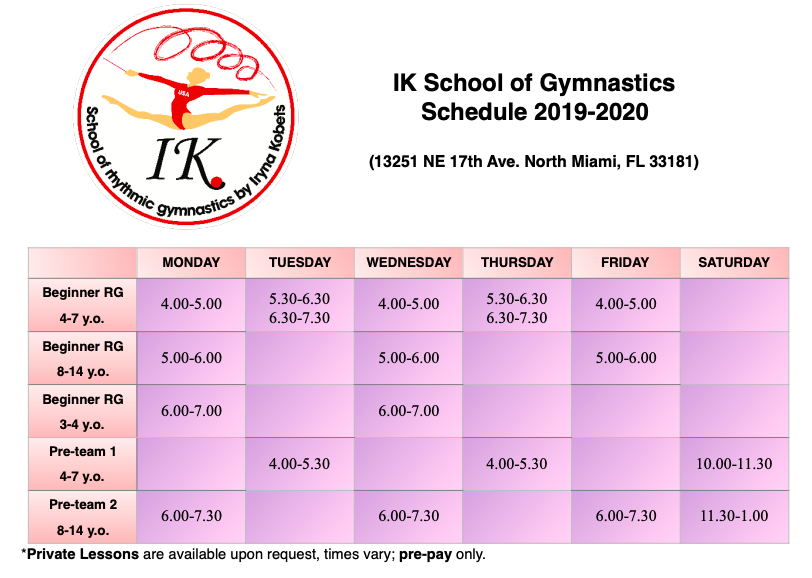 Rhythmic Gymnastics helps develop coordination, balance, flexibility, strength, self confidence and discipline which helps provide a strong foundation for all sports. Our recreational program is a progressive program for girls ages 3 and up. Children are divided by age and skill level. Each level has specific goals and these are designed for each child's skill level both physically and mentally. No experience needed here – anyone can try our gymnastics classes for beginners!
IK recreational rhythmic gymnastics program is designed to give kids a basic understanding of rhythmic gymnastics and focuses on learning necessary skills and having fun exercising. Despite not being a competitive program we take our recreational rhythmic gymnastics classes very seriously and ensure the children are learning correct techniques. Our main goal is for students to have fun as they become stronger, healthier, and more confident in their abilities.