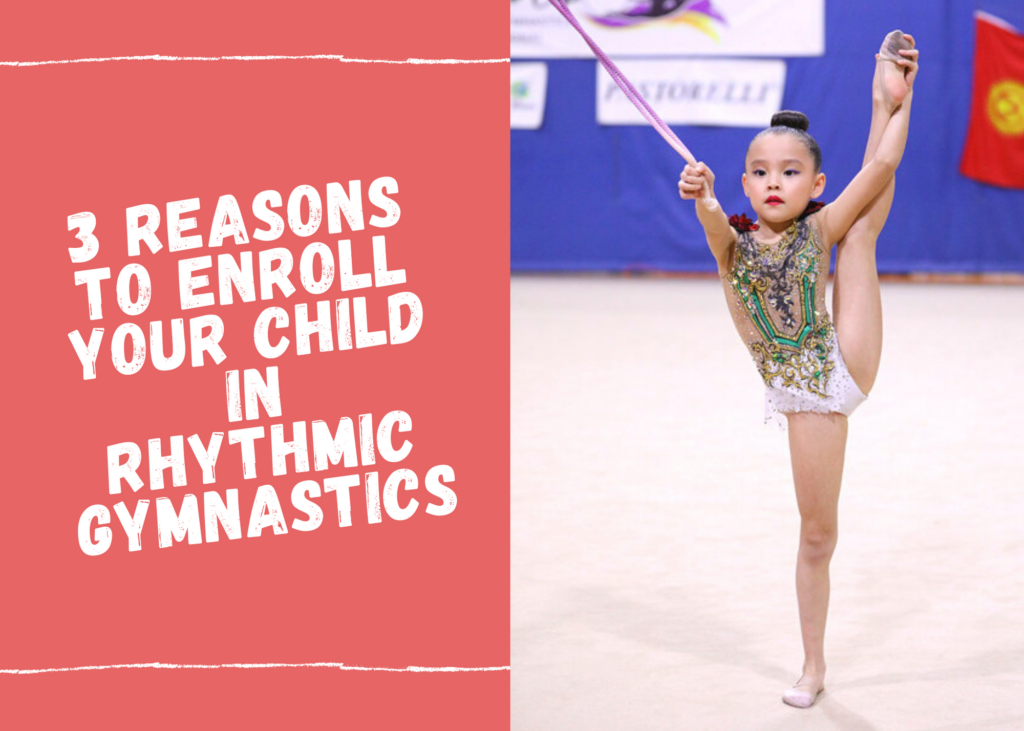 Some parents may think that rhythmic gymnastics involve heavy stress and challenging movements. So why bother getting a child to participate? As a matter of fact, for most of the children, the benefits of rhythmic gymnastics far outweigh the challenges. So, be ready to discover a number of good reasons to enroll your child in a rhythmic gymnastics program.
Rhythmic gymnastics enhances physical strength and develops essential skills. When attending rhythmic gymnastics classes, children learn about balance, coordination and develop fine motor skills. Gymnastics also helps girls to avoid teenage awkwardness and therefore grow more confident and have higher self-esteem than their peers. Having proper skills makes school exercise classes a breeze and prepares your child maintaining these healthy exercise habits in future, while attending college or working.
Rhythmic gymnastics promotes proper lifestyle and makes kids healthy. Many of today's kids are so far from being active. The childhood obesity is a great problem and parents play a major role in preventing this issue. By bringing your daughter to rhythmic gymnastics classes you help her develop the habit of staying active from the very beginning. Regular exercise improves kids' cardiovascular and respiratory health, so less school classes are being missed for health reasons.
Rhythmic gymnastics provides great social benefits. If your child participates in rhythmic gymnastics, she can learn the important social capabilities including discipline, following directions, respect for seniors, interacting with peers, and also make reliable friends in safe environment. Kids enrolled in a rhythmic gymnastics program learn to work hard to achieve their goals and they feel the excitement of getting new skills. They learn how to win and how to loose, and how to work in a team.
Looking for rhythmic gymnastics classes in Miami area?
IK GYM Miami is a perfect place to start! We are focused on training kids in a safe and fun environment. We offer recreational and competitive rhythmic gymnastics programs for kids of all ages. We are proud to have one of the largest competitive rhythmic teams in USA, which is traditionally ranks high at state, regional and national rhythmic competitions.
IK GYM Miami is conveniently located in North Miami within 15-25 min drive from Sunny Isles Beach, Aventura, Hallandale Beach, Hollywood, Dania Beach, Bal Harbour, North Miami Beach, Surfside and Miami Beach. Call 786.590.6666 & 786.350.6655 or contact us at [email protected] to schedule free trial class, take a tour to the gym or get more information on our rhythmic gymnastics programs.